18.05.2023 Added Features - links to social media
18.05.2023


---
We have made accessing NEBA social media sites easier by providing links at the top of the opening page.
Instructions:
enter

https://neba-network.eu/

look at the top right-hand section of the page (circled)

the first "f" is the public NEBA FB page

the second is "in", the public LinkedIn page

the third "f" is the closed group FB page. This is where NEBA members can post advertisements or messages, or comment on other posts.
We invite you to enter these pages and press the "like" button. This gives our social media network greater visibility.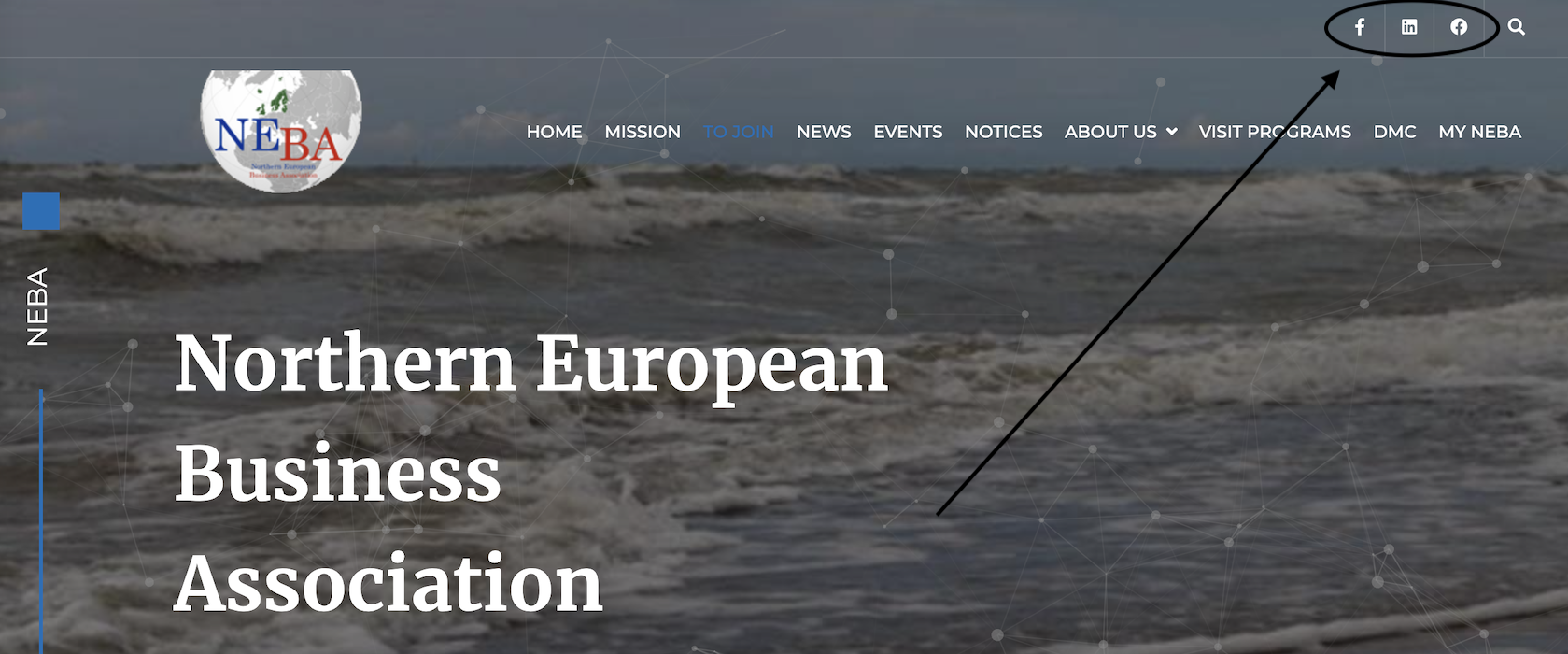 ---
Back